Please help welcome our new primary PGR store minders. Brenda and CJ Rowell have recently taken on a support roll for our missions and Brenda has agreed to maintain our store and work with me to keep it up and available to our DFW area members. As many of you know Brenda and CJ are a team but you may find them supporting missions and the store on their own when the other is committed to other facets of life so look for them and say hey. They will have the store available this coming Saturday at Brian's Welcome Home Vietnam Veterans Mission in White Settlement so stop by and grab a pin or patch. We do have a few things to do to get the store up to 100% but we are working on those items this week and next. Thank you for supporting our store. As you know all proceeds from the store sales go to our area account for operational expenses for our North Texas region. Thank you Brenda and CJ for stepping up again in support of the Patriot Guard Riders Of North Texas.

In addition Garland "Papa" Raney has expressed an interest in providing a smaller version of the store to serve our members out east so we will be putting that together shortly so that end of our region is served well too.

Gary "Catfish" Dunn
Assistant Deputy State Captain
North Texas Patriot Guard Riders


Brenda and CJ Rowell
From the Wife of Walter McMahon

Posted: 07/26/2015
To God's Army of Angels,
Strangers when we met,
Friends and family soon after.
Your love, support, kindness
carried me through a very
difficult time.

I'll always recommend
you to others and in time
give you my support.

But in the meantime,
keep safe and may God
cover you with eagles'
wings.

Love,
Terri Meister McMahon
From the Family of Colonel Russell

Posted: 07/25/2015
On Monday, 20 July 2015, we laid to rest a great patriot and a man among men. You and the Patriot Guard showed much respect for him and it is difficult to put into words how much we appreciate your being there. My Mother didn't really know what to expect, but after meeting you at the viewing she knew the send off Duane would be receiving would be more than she hoped for. You and your fellow PGR members in attendance Monday made the day more special than we could have believed. I know the Colonel was pleased. You stood fast and held the line, even in extreme heat. The young airmen that were there with the Air Force Honor Guard could learn a lot from you all. I am proud to be associated with you and to have had the honor of the Patriot Guard Riders present on such a sad day. Thank you again for accepting the mission and being there for him as he was for me.

Sincerely,
Ken Stout
HOTH Coordinator Named

Posted: 07/21/2015
Fellow Riders,

I first wish to thank the candidates that responded. I received responses from a few well qualified folks, each possessing exceptional qualities in different areas. I am pleased to announce that Sara "Kid" Overal has been offered and accepted the position of Help On The Home Front (HOTH) coordinator for the North Texas region. Sara is well qualified and eager to get busy. Sara and I will be developing the vision and roles of the HOTH program within North Texas. The HOTH program was in-place in the past, but it wasn't sustained. For that reason, we will learn from our past and will be taking "baby steps" in establishing the program again in North Texas. Times have changed so the new North Texas HOTH program will be a bit different than most will remember. More to come soon!

Bryan Read
Deputy State Captain
North Texas Patriot Guard Riders
From The Herman Sexton Mission

Posted: 07/18/2015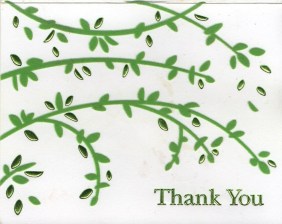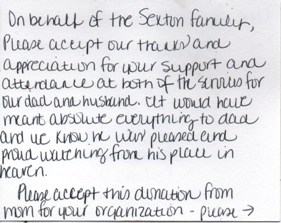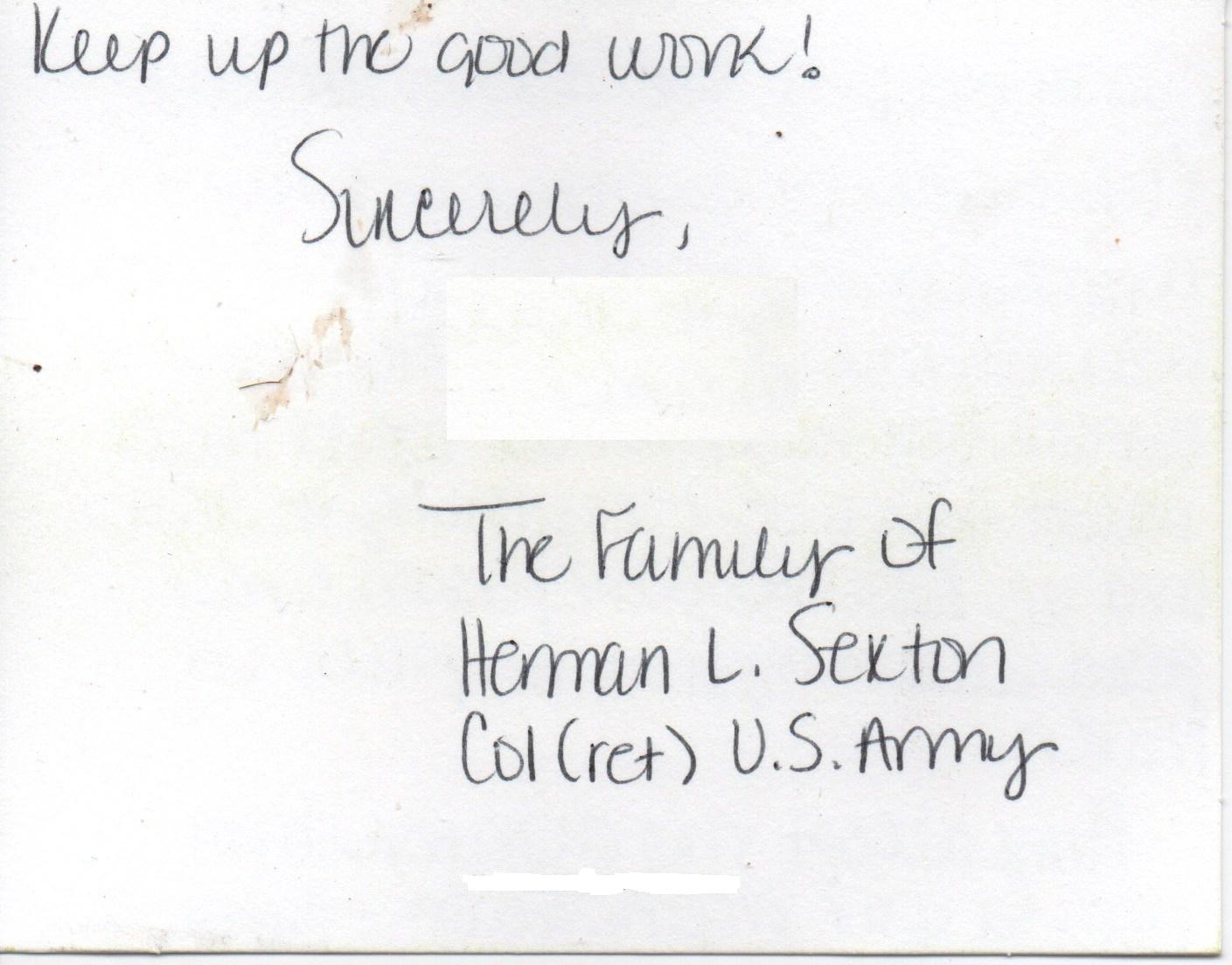 Facebook Page Launched By North Texas Deputy State Captain

Posted: 07/17/2015
Fellow North Texas PGR,

A Facebook business page has been launched and you are invited to visit it. Please note that the purpose of this page is purely social. NO MISSION INFORMATION WILL BE POSTED ON THE FACEBOOK PAGE. Please continue to use the North Texas PGR WEB site and Mission Calendar for your one and only trusted source for mission information.

The Facebook page will be used for non-mission information, events, etc. We sometimes get invitations to events where Riders may wish to participate, but due to the work required, calendar space, and other considerations, we may not be able to post them on our WEB site. This gives us a place to post them where you can view them. It can also be used when we have events such as Meet and Greets. Events on Facebook let everyone choose if they are coming or not and let others view who's coming. I'm sure there are other possibilities, but bear with me as I am a Facebook rookie.

Check it out by logging onto Facebook and searching for North Texas Patriot Guard Riders. Save as one of your favorites for easier navigation and hit the "like" button as well.

Thanks,
Bryan Read
Deputy State Captain
North Texas Patriot Guard Riders

[NOTE: The providers of our WEB and Information Technologies are not associated with any social media pages. Anything posted there is strictly an independent venture. For information, contact the provider of those pages. We have never required our Riders to log on to anything, set up accounts, or supply personal information, nor do we share any information other than what is posted on our WEB site, which is privately hosted and VERY secure.]
North Texas PGR Windshield Banners Available Again Soon!

Posted: 07/16/2015

The popular North Texas static cling windshield banners will be available on
THIS
WEB site on or about August 1st. The WEB address has been updated and there will be two versions of this banner available. The first version will be the same size and shape as you see on many of our motorcycle's windshields. The second version will be reverse-printed so they can be placed on the inside of windshields where they are protected from the elements, bugs, and cleaning. The ink will be on the opposite side of the clear material so there will be no contact and no transfer of ink to the windshield, and they will stick to the inside of the windshield by static electricity. They are relatively small and can be left in place on the windshield or they can be removed between missions.
The price will be similar to what they were in the past, but now you will be able to order them on this WEB site and have them mailed to you or, in some cases, have them delivered to you at a mission. There is extra costs to ship them. If you order them on line, you can use your credit card, but the price MAY be adjusted to cover the service charge. If you pick them up in person, you may pay in cash or by check. Pricing should be available in a few days.
We expect our first supply of these banners will go quickly! You can place a pre-order and reserve your banners now. There is no obligation if you change your mind. To reserve yours, send an E-Mail to
harold@ntxpgr.org
and specify which type and how many you want. As soon as they arrive, you will be able to make arrangements for payment and delivery, or cancel your order.
Watch for an updated announcement within the next few days.
Mark Gravit - Our Newest Ride Captain

Posted: 07/14/2015
It's my pleasure to announce the addition of Mark Gravit to the Ride Captain group. Mark completed the RC training and was presented his Maroon Cap on Monday by ADSC Brian Liberty. He brings the experience of having performed as a Ride Captain in another state. Mark is a solid leader and a welcome addition. Please congratulate him and thank him for stepping up when you see him.





Bryan Read




Deputy State Captain




North Texas Patriot Guard Riders
From The Bobby Beck Mission

Posted: 07/12/2015
How does one begin to say, "Thank you," for all that you have done for my dad, Bob Beck? We were so grateful for your presence and escort to Gooseneck Cemetery, Dad's final resting place. You filled our hearts with an abundance of pride; I know Dad was also watching with a great deal of gratitude as well.
Upon arrival at the cemetery, seeing all of the flags displayed, again filled our hearts with gratefulness. It meant the world having each of you there with us and we are forever indebted for your presence.
My dad's passing on the 4th of July was so poignant as he loved our country more than anyone I've ever known. His patriotism was exceeded only by the love and honor in his heart that he so proudly displayed towards his country.
Thank you for greeting our guests at the church, for escorting us to the cemetery, and for setting out the flags, each and every one so perfectly, and so beautifully. Our hearts are forever appreciative. God bless each of you and God bless the United States of America.
Gratefully yours,
Lisa and Dr. (Major) Norm Gonzales, USAF (Ret)
From The Billy Ebarb Mission

Posted: 07/10/2015
I wanted to send you an email on mine and my family's behalf, thank you very much for coming out and taking pictures of my papa, Billy Ebarb's gravesite ceremony. I received the CD in the mail a couple of days ago and the pictures came out amazing. Thank you for putting it together and allowing my family and I to remember him in a honorable way. Thank you from the Looper family. Take care
-Reina Looper and family
From The Bill Reich Mission

Posted: 07/08/2015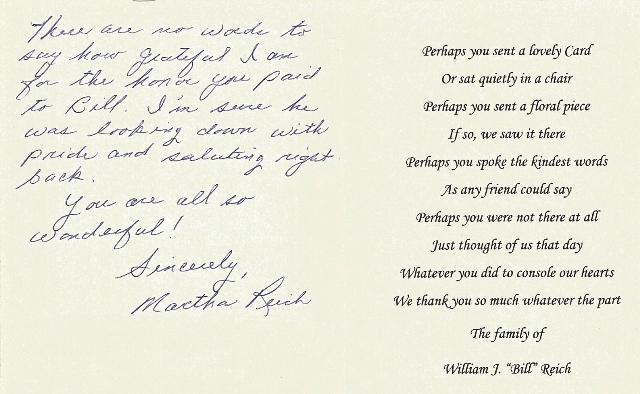 Purchases From AmazonSmile Earn Donations For PGR of Texas!

Posted: 05/14/2015
This is
NOT
a free advertisement for Amazon! This is simply letting PGR members know that, if they make purchases from Amazon in a specific way, Amazon will donate a portion of your purchase (0.5% of the purchase price) to the Patriot Guard Riders of Texas! It may not sound like much, but added together, could be a significant amount of money. The donations go to the Texas State Bank Account, not to any particular region.
The next time you intend to make a purchase from Amazon, go to
http://www.smile.amazon.com
and put your selected items into your cart as normal. Not all items qualify for the donation, but those that are should be marked "
Eligible for AmazonSmile donation".
On your first visit to AmazonSmile (smile.amazon.com), you should select "Patriot Guard Riders of Texas" to receive donations from eligible purchases before you begin shopping. They will remember your selection, and then every eligible purchase you make at smile.amazon.com will result in a donation.
If you have any questions about this process, please contact
Harold@ntxpgr.org
. Remember to go to smile.amazon.com and not amazon.com. Click on
more information
for additional documentation.
LATEST CASUALTIES REPORTED IN JULY OF 2015

0

AMERICAN PATRIOTS REPORTEDLY HAVE DIED THIS MONTH DEFENDING OUR FREEDOM