Welcome Texas Patriot Guard Riders, to the April edition of the newsletter!
We are at the GTOG in the beautiful hill country of Texas. Mother Nature has tried to throw us a bit of a curve, but we have roughly 89 Patriot Guard Riders, so far, who have made the trip to spend some relaxation time here - meeting new friends from different regions and spending time with those we have met in the past. One rider and his wife got the coveted Monkey Butt Powder Award - travelling 500+ miles to attend the GTOG!
North Texas is doing an outstanding job heading up this year's event. Jambo's BBQ from Rendon, TX is hard at work providing meals throughout the weekend. If you can, go by and see them when in the area and thank them for working so hard to support the PGR!
In addition to the normal rest and relaxation there have been a few rides worked into seeing the sites including the 3 Sisters (woohoo!), and making a final stop at the VA hospital to drop off items for our Heroes receiving treatment at the facility. A nice ending to a ride!
Now for our spot lite Region, East Texas Steve Conger DSC has sent in this month's portion of the newsletter:
The East Texas Patriot Guard Riders is a 501c organization. Our region consist of 33 counties, covering from Oklahoma to Lufkin, Louisiana to an area west of Madisonville/Centerville/Canton. We have a great working relationship with all of our surrounding areas and continue to have many joint missions in and out of state. We truly appreciate their willingness to go beyond the call in providing for escorts, support and attending missions in the East Texas area. This extends to our neighboring states as well. Rapport, willingness to participate as well as LEO and processional organizations make our relationship seamless for mission completion. Our thanks to all who participate in Texas and those who assist from Arkansas, Oklahoma and Louisiana.
We have had the distinct honor of having Mike (Big Mike) Eubank promoted into state leadership. This along with other changes has resulted in a complete change in the leadership in our area. To insure quality and consistency is maintained with all missions, we have added structure by establishing written mission protocols, position descriptions and responsibilities. This includes providing every Ride Captain with a pocket card that outlines all items that need to be covered in the Rider's Meeting. Our area is also divided into 3 regions, north, central and south. A Senior Ride Captain is assigned over each region with the responsibility to help identify, train and oversee the missions in their region. Our role as the Deputy State Captain and Assistant Deputy State Captain is to compliment the goals of Texas Leadership by setting and maintaining standards to insure we provide all the best quality in missions.
The backbone of any organization is its members. Without our members riding or attending in cages we could not provide funeral services or respect for those we support. It has often been said "support requires support". Our flags, water and snacks come from a dedicated group of 12 SV's (Flag Captains) ready to maintain our riders and the missions we attend.
The designation of Senior Ride Captain is very important in our area. They are invaluable for training, mentoring and providing the Ride Captains with instruction as well as being a source and wealth of knowledge to insure consistent missions. Close support and familiarity with issues by Senior Ride Captains can enhance the goals set for mission execution. Our group is honored to have such a dedicated set of individuals, ready to lead or assist our Ride Captains.
The hardest job in the Patriot Guard is Ride Captain. Without their focus and attention to detail this organization could not provide families with the honor and respect they deserve. Those individuals are in the forefront of what families see and understand as the Patriot Guard. The Ride Captain position requires a high level of personal skills and leadership as well as commitment and dedication. Our 16 Ride Captains fulfill these requirements and are always ready to step up to support or lead as the situation requires.
Just like other areas, we constantly face the challenge of recruiting and holding members. Through talking with past members, it was determined that a reason some stopped attending was they were not able to stand for long periods of time in the Flag Line. Even though we walk the flag line to check on members and offer relief, they are not willing to leave the line. They just stop attending. To solve this issue we have initiated a policy to stand the flag line for only short intervals at the funeral home or church. At the ride captains meeting we have our members pick partners and rotate every 15 minutes. We have found that an unintended benefit is the improvement of the quality of the flag line with little to no talking and we are able to establish the flag line for a longer period of time. At the cemetery we stake the flags to allow our members to move without disturbing the service. For new members we established a "buddy" for them at their first mission to help them meet people and feel welcome. We hope this will help with the loss of members not attending after one or two missions.
On the recruiting side we have set up information tables at events and motorcycle shops. This allows us to visit with folks about the PGR and answer any question. We also have a brochure and a web page that has information on the East Texas PGR with how to sign up or request our presence.
We are honored and proud of all involved in our East Texas Patriot Guard organization.

Deputy State Captain - Steve Conger
Assistant Deputy State Captain – John Bradberry
Thank you Steve for your contribution to the newsletter. Job well done!
Again, thank you North Texas, Jambo's BBQ, and Media High Point Ranch for an awesome weekend for the GOTG!
We thank all of our members for your continued support and look forward to hearing from you on any ideas you may have to improve the Patriot Guard Riders of Texas.
"The members who stand the flag line are the heart and soul of the Patriot Guard"
Thank you

Bobby "KawaBob" Stroka
State Captain

Mike "BigMike" Eubank
Asst. State Captain
Support Folks Needed

Posted: 03/28/2015
With spring fast approaching, we are trying to gear up for the warm to hot weather seasons, which are fast upon us. As most of you know, we, here in North Texas, are one of the busiest regions in the country for honor missions. Accordingly, that responsibility requires a very large effort by our Ride Captains and our support folks who provide flags, water, and expertise for every mission we undertake.
Bottom line is, we really need more support people or support teams to spread the assets around the North Texas region we serve primarily in the DFW area.
If you will consider discussing what is involved with me, please email me at
catfishdunn@gmail.com
so we can set up a time to talk. Even if you think you may only be able to support two or three missions a month, it will be a great help to our overall mission and cause.
Thank you for standing tall with us and thank you in advance for considering the additional helpful step of taking on mission support.
Sincerely,
Gary "Catfish" Dunn
CW04 Mark Kelsey Interment

Posted: 04/13/2015
Fellow Riders,
Just before Thanksgiving last year, we honored the life and work of CW04 Mark Kelsey at his funeral service. He was a fellow PGR brother, a Casualty Assistance Officer, a board member of Snow Ball Express, and a great man. He was to be interred at Arlington National Cemetery, outside Washington, D.C., at a later date.
I have been contacted by his widow, Michelle, and have been informed that the service at Arlington National Cemetery will take place on May 8, 2015 at 1245. She wanted me to extend an invitation to all of us, here in North Texas, to attend the service.
There may be plane side honors rendered at DFW airport upon his final departure from Texas, so watch our Mission Calendar.
Bill Holcomb
From The Vandiver Mission On 02/03/2015

Posted: 04/13/2015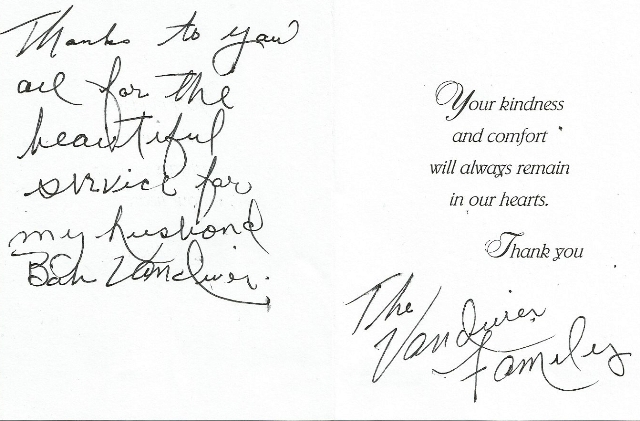 LATEST CASUALTIES REPORTED IN APRIL OF 2015

1

AMERICAN PATRIOTS REPORTEDLY HAVE DIED THIS MONTH DEFENDING OUR FREEDOM
DoD Identifies Army Casualty

The Department of Defense announced today the death of a soldier who was supporting Operation Freedom's Sentinel.

Spc. John M. Dawson, 22, of Whitinsville, Massachusetts, died April 8, in Jalalabad, Afghanistan, of wounds suffered when he was attacked by small arms fire while he was on an escort mission.

He was assigned to 1st Squadron, 33 Cavalry Regiment, 3rd Brigade Combat Team, 101st Airborne Division, Fort Campbell, Kentucky.