With spring fast approaching, we are trying to gear up for the warm to hot weather seasons, which are fast upon us. As most of you know, we, here in North Texas, are one of the busiest regions in the country for honor missions. Accordingly, that responsibility requires a very large effort by our Ride Captains and our support folks who provide flags, water, and expertise for every mission we undertake.
Bottom line is, we really need more support people or support teams to spread the assets around the North Texas region we serve primarily in the DFW area.
If you will consider discussing what is involved with me, please email me at
catfishdunn@gmail.com
so we can set up a time to talk. Even if you think you may only be able to support two or three missions a month, it will be a great help to our overall mission and cause.
Thank you for standing tall with us and thank you in advance for considering the additional helpful step of taking on mission support.
Sincerely,
Gary "Catfish" Dunn
CW04 Mark Kelsey Interment

Posted: 04/13/2015
Fellow Riders,
Just before Thanksgiving last year, we honored the life and work of CW04 Mark Kelsey at his funeral service. He was a fellow PGR brother, a Casualty Assistance Officer, a board member of Snow Ball Express, and a great man. He was to be interred at Arlington National Cemetery, outside Washington, D.C., at a later date.
I have been contacted by his widow, Michelle, and have been informed that the service at Arlington National Cemetery will take place on May 8, 2015 at 1245. She wanted me to extend an invitation to all of us, here in North Texas, to attend the service.
There may be plane side honors rendered at DFW airport upon his final departure from Texas, so watch our Mission Calendar.
Bill Holcomb
From The Vandiver Mission On 02/03/2015

Posted: 04/13/2015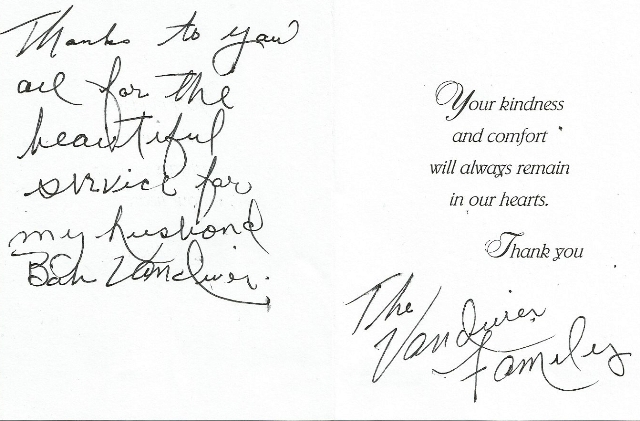 LATEST CASUALTIES REPORTED IN APRIL OF 2015

2

AMERICAN PATRIOTS REPORTEDLY HAVE DIED THIS MONTH DEFENDING OUR FREEDOM

Branch:
ARMY
Age:
22

Country:




Afghanistan

Information Released: .
April 22, 2015 .

---

Spc. John M. Dawson, 22, of Whitinsville, Massachusetts, died April 8, in Jalalabad, Afghanistan, of wounds suffered when he was attacked by small arms fire while he was on an escort mission.

He was assigned to 1st Squadron, 33 Cavalry Regiment, 3rd Brigade Combat Team, 101st Airborne Division, Fort Campbell, Kentucky.
Branch:
AIR FORCE
Age:
40

Country:




Southwest Asia

Information Released: .
April 14, 2015 .

---

The Department of Defense announced today the death of an airman who was supporting Operation Inherent Resolve.

Tech. Sgt. Anthony E. Salazar, 40, of Hermosa Beach, California, died April 13, at an air base in southwest Asia in a non-combat related incident. The incident is under investigation.

He was assigned to the 577th Expeditionary Prime Base Engineer Emergency Force Squadron, 1st Expeditionary Civil Engineer Group, U.S. Air Forces Central Command.